Taco Bar
T ry one of our Fajita T aco Bars for your next event!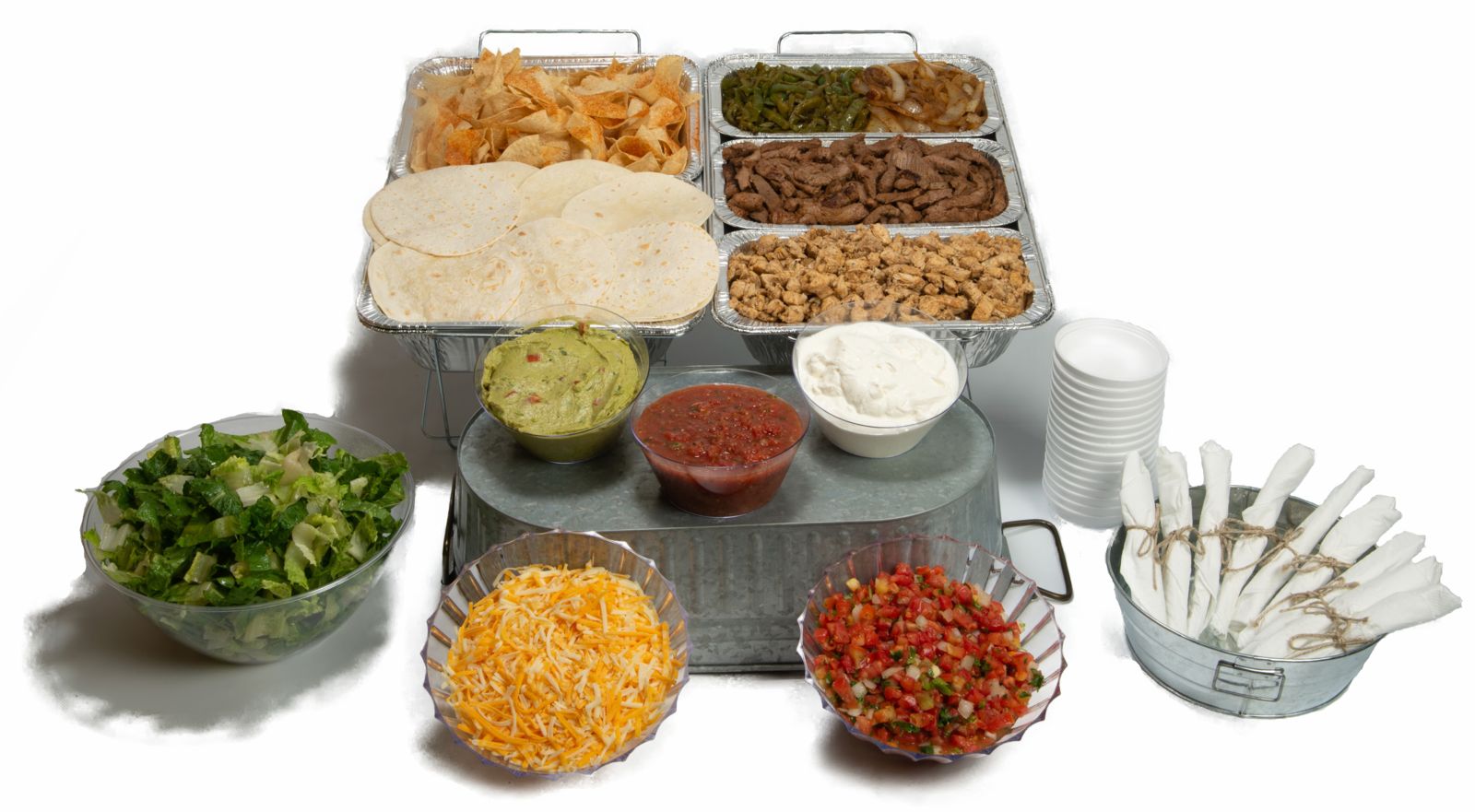 All catering orders automatically include your choice of grilled fajita meat, grilled peppers and onions, shredded cheddar jack cheese, fresh pico de gallo, romaine lettuce, sour cream, homemade jalapeno garlic sauce, 6-inch flour tortillas, chips and homemade salsa, and one gallon of tea per 10 people. Plates, napkins, cutlery, cups, lids, and straws are provided.
Delivery fee: $25 within range. Set-up, break-down, and clean up included. Servers are not included.
Protein Choices
Northside: Fajita Chicken
Demon: Fajita Steak
Anchor: Fajita Shrimp
Pricing*
$12.60 Northside Taco Bar
$12.95 Northside & Demon Combo Taco Bar
$13.75 Demon Taco Bar
$14.75 Northside, Demon, & Anchor Combo Taco Bar
$14.95 Demon & Anchor Combo Taco Bar
+$1.75/pp Add Queso and Chips
+1.75/pp Add Guac and Chips
*Per Person (20 person minimum)
A La Carte Additions
$1.99/ea. Shed Corn (serves 1)
$1.65/ea. Dasani Bottled Water – 16.9 oz.
$6.25/gallon Tea - Sweetened or Unsweetened (10-12 servings)
$6.25/gallon Lemonade (10-12 servings)
$12.50 House Salsa with Seasoned Chips (6-8 servings)
$14.50 Queso with Seasoned Chips (pico on the side) (6-8 servings)
$14.50 Guacamole with Seasoned Chips (6-8 servings)
$32.00 Churros w/homemade cream cheese icing (serves 15)
Choice of: Cinnamon Sugar, Salted Caramel, Strawberry, Oreo, Apple Cinnamon, or Mixed