Breakfast Burritos
Start your day T he T aco Shed way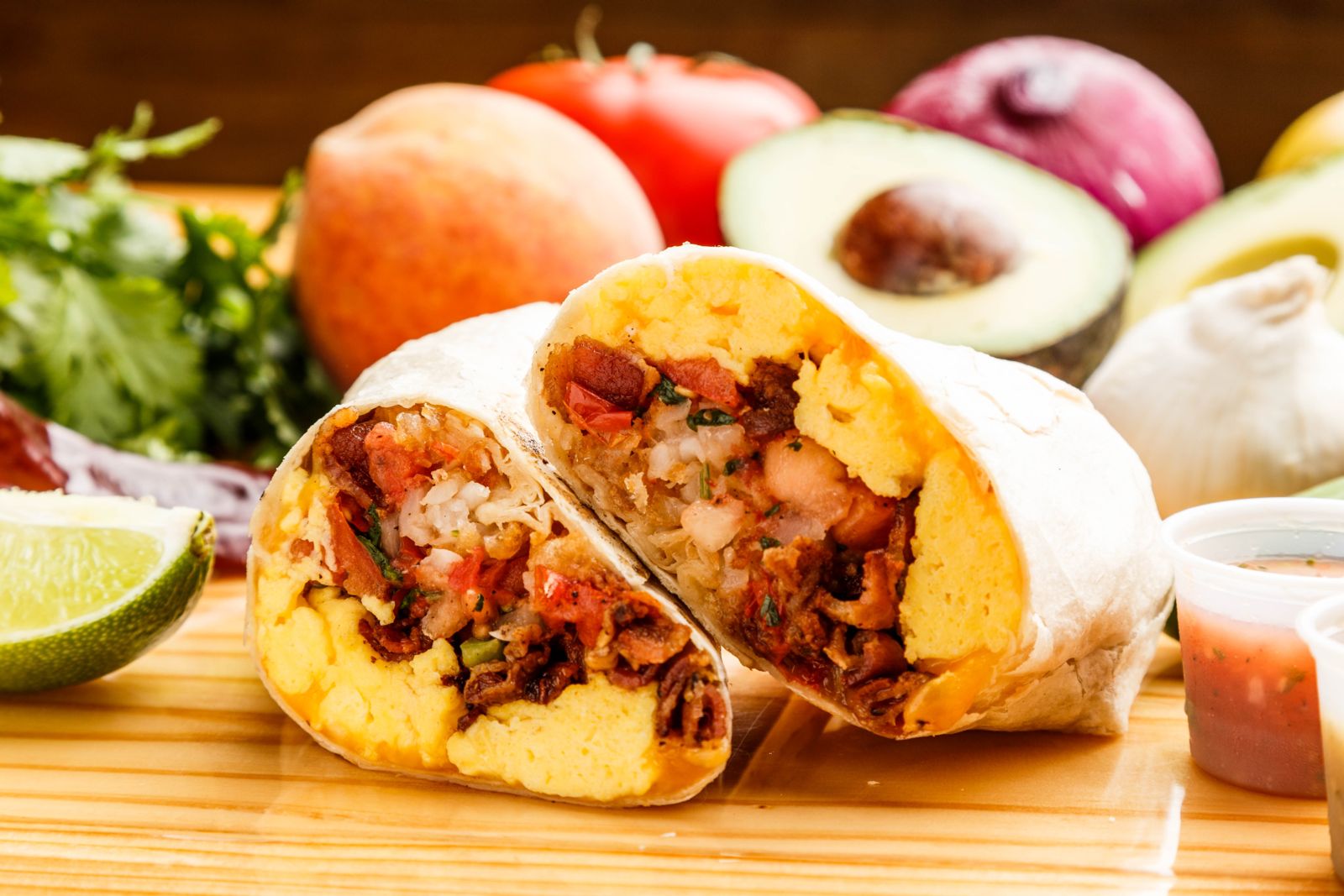 $3.99/each
10" flour tortilla stuffed with eggs, cheddar jack cheese, fresh pico de gallo, hash browns.

Plus choice of one meat: Bacon, Sausage, Grilled Chicken, Chorizo

Choose Steak: +.50/burrito
Choose Brisket: +1.50/burrito
Burritos are served with homemade house & Tomatillo salsas on the side.
Want your order delivered?
Order at least 50 burritos and we'll deliver within range for $20.00.
Just give us 48 hours notice if possible.
** For 100+ burritos, please contact the restaurant for large order pricing. **